KAHA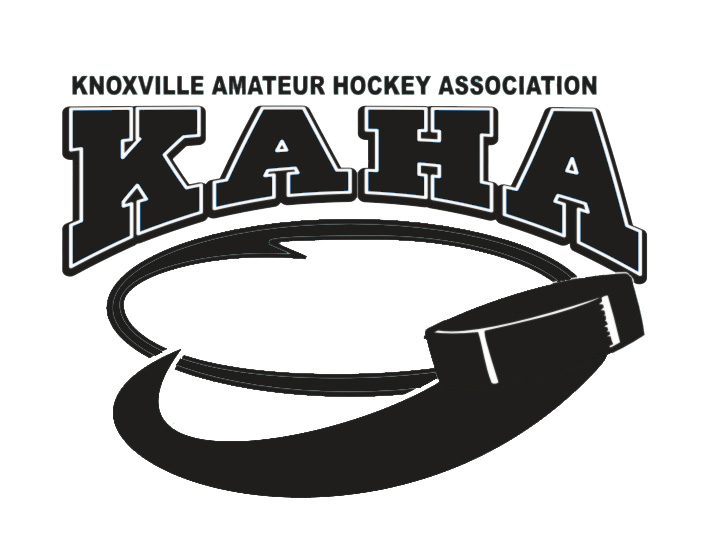 Knoxville Amateur Hockey Association (KAHA) is proud to serve the youth and adults hockey players in East Tennessee!
KAHA has been in existence in East Tennessee since 1962, offering youth and adult ice hockey programs. In 2012, KAHA proudly celebrated its 50th Anniversary during Hockey Night in Knoxville.
KAHA skates primarily at Cool Sports, home of the Icearium, located in West Knoxville. KAHA offers recreational and competitive youth and adult hockey, from Cross Ice Developmental to Midget U18 Travel Hockey, and four divisions in the Adult League.
We are proud to display the Jr Knoxville Ice Bear's Logo and have a strong relationship with the Knoxville Ice Bears.
KAHA is a non-profit organization, operating strictly on revenue donated by sponsors and brought in through fundraising activities. KAHA's exceptional group of volunteers has grown the program over the past several years and hope to expose more children and adults to ice hockey! Year on year, KAHA offers a program to more than 600 youth and adult hockey players. Although small in numbers, KAHA and its volunteers are working hard at "Giving Kids a Goal!"

Listed are the programs KAHA offers:
The Knoxville Ice Bears organization began in 2002 and was an inaugural charter member of the Southern Professional Hockey League (SPHL) in 2004. As four-time SPHL Champions, the Ice Bears are an experienced and established organization, offering the city and its visitors a balanced product of highlight-reel hockey, unique and exciting intermission activity and endless fan interaction, presenting the most affordable, family-friendly way to enjoy sports and entertainment.