Schedule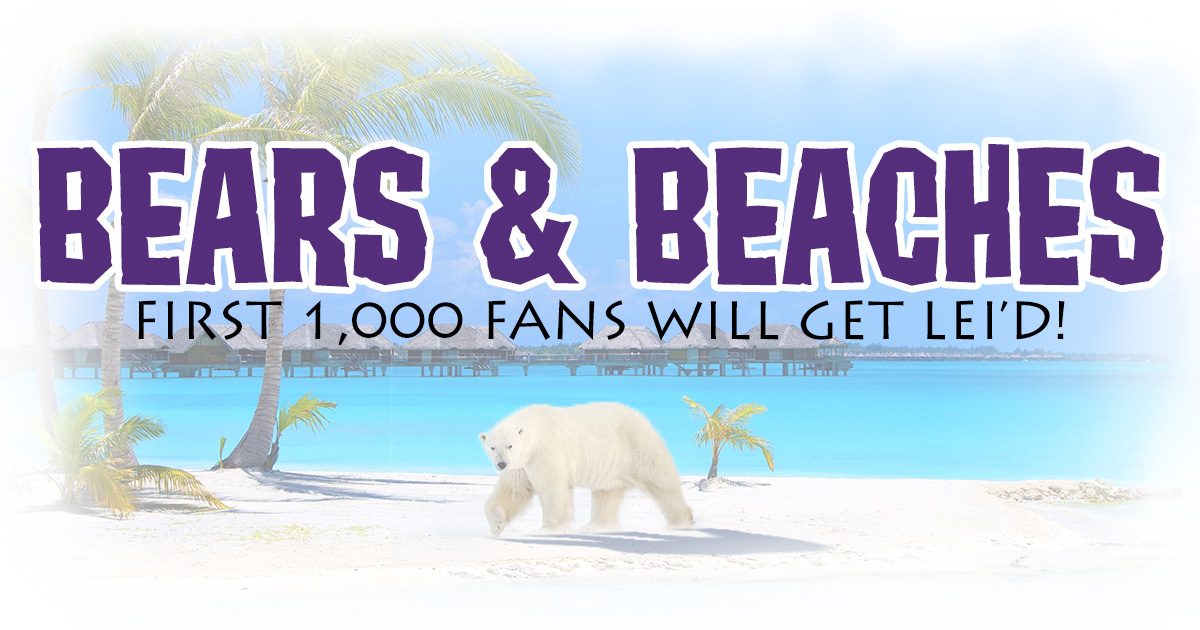 If there's a heaven for me, I'm sure it has a beach attached to it." – Jimmy Buffett
In the midst of a frigid winter, what better escape is there than a beach? How about a hockey game AT the beach?! The Ice Bears are bringing the fun and sun of summer to the Coliseum, right in the middle of winter. Island music, boat drinks, and 'Beach Ball Bonanza' are key to a great day on the coast, so we're bringing them to the rink!
$6 Coronas and Bud Light Ritas (16oz)
$7.50 Paradise Burger Basket w/ Fries
Knoxville Ice Bears (3) vs Macon Mayhem (2)
December 26, 2018 - 7:35 PM
Knoxville Civic Coliseum - Knoxville, TN
December 2018
The Knoxville Ice Bears organization began in 2002 and was an inaugural charter member of the Southern Professional Hockey League (SPHL) in 2004. As four-time SPHL Champions, the Ice Bears are an experienced and established organization, offering the city and its visitors a balanced product of highlight-reel hockey, unique and exciting intermission activity and endless fan interaction, presenting the most affordable, family-friendly way to enjoy sports and entertainment.