Schedule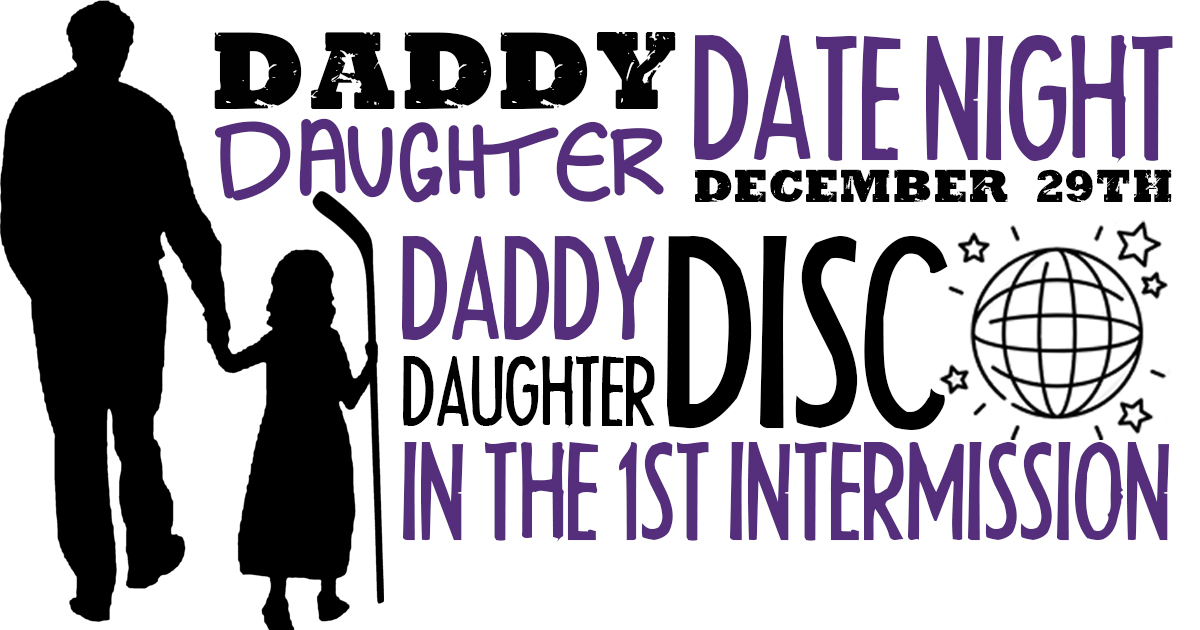 "To a father growing old, nothing is dearer than a daughter." – Euripides
Dust off your dancing shoes and dress to impress – the Ice Bears' Daddy-Daughter Disco is back! Submit your song requests to the Ice Bears Jukebox on the mobile app (example: "Isn't She Lovely" – Stevie Wonder - DDDN) and you could hear it during the 1st intermission dance!
$22: Silver Level Ticket, Meal Voucher, and a FREE gift! ***MINIMUM OF 2***
Knoxville Ice Bears (2) vs Fayetteville Marksmen (3)
December 29, 2018 - 7:35 PM
Knoxville Civic Coliseum - Knoxville, TN
December 2018
The Knoxville Ice Bears organization began in 2002 and was an inaugural charter member of the Southern Professional Hockey League (SPHL) in 2004. As four-time SPHL Champions, the Ice Bears are an experienced and established organization, offering the city and its visitors a balanced product of highlight-reel hockey, unique and exciting intermission activity and endless fan interaction, presenting the most affordable, family-friendly way to enjoy sports and entertainment.