Want To Learn More About MemBEARship for 2021 - 2022?
Call us now at 865-525-7825 or use the quick info form below to email us with any questions or to request more information!
2021 - 2022 MemBEARship Pricing
*Monthly pricing based on 12-month payment schedule, May – April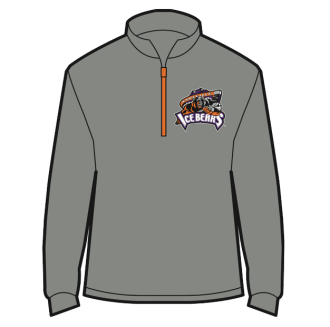 Prices included 28 home games, exhibition and playoff games, tax and city fees.
MemBEARship includes tickets to all 2021 – 2022 Ice Bears home games (*Full Season MemBEARship includes regular season and playoff tickets) + every member is afforded a long list of extra benefits ranging from discounted concessions and merchandise to exclusive promotions and a meet-and-greet with the 2021 – 2022 Ice Bears team! And right now, we're giving a FREE Ice Bears quarter-zip jacket to every MemBEARship for the 2021-2022 season.
| | | | |
| --- | --- | --- | --- |
| BONUS PERKS | FULL SEASON | WEEKEND PACKAGES | MINI PACKS |
| Membearship Ticket Book | | | |
| Playoff Tickets Included | | | |
| Same Seat Priority | | | |
| Buddy Passes | | | |
| Longevity Discounts | | | |
| Parking Discounts | | | |
| Merchandise Discounts | | | |
| Discounted Extra Ticket | | | |
| Member Only Apparel | | | |
| Unused Ticket Program | | | |
| Pro Shop Discounts | | | |
| Concession Discounts | | | |
| Playoff Priority | | | |
| Membearship Card | | | |
| Membears Only Entrance | | | |
| Team Meet & Greets | | | |
| Post Game Skate W/ Team | | | |
| Email Blasts | | | |
| Membear Facebook Page | | | |